Safe Deposit Boxes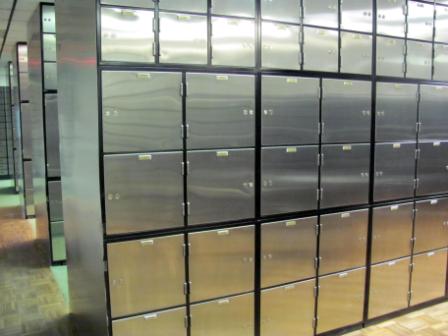 The Safe Deposit Company has over 1,000 safe deposit boxes of various sizes and a large room for media storage, located inside a secure vault and available to individuals and companies in the St. Louis Missouri area.
The facility has the security of a bank vault with the benefit of seven-days-a-week availability.
Convenient parking and one level building access provide easy entrance.
Safe deposit box rentals are available for one month, 3-months, 6-months, or one year. There are nine locker sizes from which to choose.
Accessing your box requires identification, a personal key, a guard key, and a sign-in procedure. Carts are provided for moving your personal items to a private coupon room. We respect your privacy when you are here and will assist you only when requested.
If you ever need a record of your visits to the Vault, we have that information available.
Come for a tour, meet our staff, and select a box for your needs!